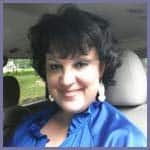 My name is April and I am a 16 year veteran of the public school.Having always loved travel and planning, I am now  combining my love of travel with teaching. I am proud to be a part of the Pixie family and share my stories with clients, new and old!
I enjoy helping people decide what exciting destination they would like to go on. Being a teacher, I have an inside track as to where the best places are to see historical and fascinating locations. Plus I love sharing my knowledge of history to help make a trip more enjoyable.
I have 2 adult children that have always loved Disney, and have many fond memories of exciting  trips as children. Now we enjoy going as adults, and seeing things with a different set of eyes.
In my spare time I enjoy reading, gardening, walking my 2 energetic Great Danes, cooking, and doing anything outdoorsy!Click here to get a
Disney Vacation Quote
.