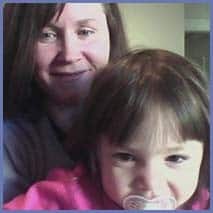 I'm kind of a late bloomer when it comes to Disney World. I didn't go until I was in college and attending
Florida State University. It was a one-day trip and I remember walking through Epcot and saying "You
mean we get to do all this with this one ticket?" I was hooked after that and on countless trips since,
I always find something new and exciting to do. Now that I have children of my own, I'm enjoying the
parks through their eyes, which is really as amazing as everyone tells you it is.
I'm a member of the Mouse Chat podcast, where I get to indulge my love of talking about Disney World
with my fellow fans once a week. I also have a Disney blog, Everything Walt Disney World, which pre-
dates my being a travel agent. In my blog, you'll find food and resort reviews, plus attraction reviews
and descriptions, as well as answers to some useful Disney questions my readers have asked. There's
also news about discounts and rates the day they come out.
What I offer:
Keeping track of discounts is kind of my hobby. I pride myself on always being one of the first to know
when a discount is being released and applying them to my clients' reservations that day to save them
money. You will never have to wonder if I'm looking out for your best interests. I promise I will.
I offer friendly, personal service. I love talking about Disney and sharing the tips that can make your trip
easier. Whether you need a dining reservation or childcare at Disney World, I can take care of that for
you and will give you an honest opinion about it because I've most likely done it too.
Finally, I treat every client the same way, whether they're a booking a room at a value resort or planning
a Grand Gathering. I want you to have a great experience. When a first-time visitor comes back and
tells me that they're going back again next year, I know I've done my job.
Please select my name on the quote form when requesting a Disney vacation quote.