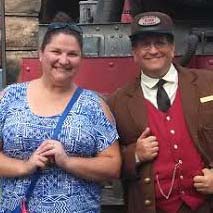 Hello! My name is Donna, and I would be happy to serve as your vacation specialist for Universal Orlando.
My husband and I moved from the Philadelphia area to just outside Orlando in July 2013, and since then have visited Universal Orlando countless times with our Premium Annual Passes.  Before our big move we visited Universal Orlando twice, and actually had the opportunity to experience one on-site hotel and one off property hotel.  I would be happy to share my experiences with you as we work to plan the best vacation on your budget.
I believe that good dining makes a fantastic vacation complete.  I will gladly suggest dining locations (like the can't miss Three Broomsticks!) that will be both fun and cost effective for your family.  We can talk about the Express Passes and Dining Plan Options, as well as many other ins and outs of a Universal Orlando Vacation.  And now, as a certified Universal Parks and Resorts Specialist, I have gained even more knowledge to provide you with additional tips and tricks for an amazing vacation experience.
To contact me, either select my name in the "Get a Quote" form, or e-mail me at donna@pixievacations.com.