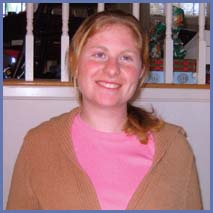 As a travel agent, Jess understands how important your vacation is to you and your family. Because of this she makes sure to iron out all the details, assist with planning, research, and reservation so you have more time to do what is most important; spend quality time with your family during your trip!
Jess is fond of all the Orlando area attractions and has not only graduated from the Disney College of Knowledge, but is also a Universal Specialist! She is here to help you plan the trip of a lifetime and all at no cost to you!
As a mother and wife who understands the complexities of family travel, Jess can help you navigate through the parks, choose restaurants to dine at, and select appropriate recreational activities! When you book a vacation with Jess as your agent you are not just booking with a nameless, faceless person on the other end of the phone, you are booking with someone who genuinely understands your needs and has your best interest at heart!
Please feel free to email Jess with any questions or to request a free quote! Jess@Pixievacations.com
Happy Travels!