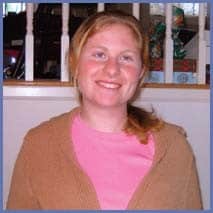 Hi!
My name is Jessica and I am excited to help you plan your Disney vacation. My love of Disney has spanned my entire 32 years on this earth. Be it the movies, the parks, the characters, or the music I just cannot get enough of Disney. Beyond that I also have a big love of animals and currently own 3 horses, 2 dogs, and 2 cats! I live on beautiful Cape Cod with my husband and son.
As a child I had the privilege of going to both Disney World and Disneyland on several occasions. I just could never get enough of it. In 2008,I traveled to Disney World for my honeymoon and felt that Disney as a grown up was even better than Disney as a kid! It afforded me the opportunity to become a kid again. Chocolate from a Mickey bar dripping down my arm, mouse ears on my head and the smells of Main Street USA were the perfect combination.
Planning a Disney vacation can be overwhelming and I am here to help you every step of the way. I will make sure you get your dream vacation without breaking the bank. With services such as itinerary planning, customized care, discount scouting, and the feeling that your trip is more important than anything else you are sure to get a fabulous vacation!
Feel free to contact me with any questions you may have! I look forward to sharing the magic with you!