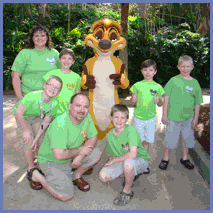 Hello – I am Jodi.
I think my Disney obsession started when I received my first pair of ears from a family member as a gift after they returned from Walt Disney World when I was 3 years old.  Although my dream as a child was to travel to Disney World, my family was not able to.  I grew up on a farm which did not allow much time to vacation.
In 2000, I finally made my first trip to Walt Disney World in Florida.  It was everything I thought it was going to be;  Exciting, Amazing, and of course Magical.  My husband and I have enjoyed every trip with our 5 boys (and occasionally we go alone).  We have stayed at many different Disney Resorts and have ate at most of the Disney Restaurants.  Every time we travel we try to add something new or we make our vacation focus with a bit of flare like hunting for hidden mickey's, collecting character signatures and photos, or pin trading.  We will also be traveling to Disneyland and a Disney Cruise very soon.
In addition to our quarterly trips, I am a "Disney Junkie", I read and research everything that has to do with Disney.  I have planned all of our trips along with many of our family and friends.  I have not only helped them with the booking of the vacation packages but also assisted them with dining reservations, daily itineraries, and adding special "Magic" to their trip.
I want to make your Disney vacation Magical and it is completely FREE!  Contact me today and I can provide you with the following services:
Help you to choose and book the very best package for your vacation
Plan a full itinerary for your entire trip with your preferences in mind
Book your dining reservations, if needed
Provide you with the most up-to-date Disney deals and adjust your package accordingly
Give you the best service possible and it will not cost you a cent….never any extra fees or costs
Please select my name on the quote form when requesting a Disney vacation quote.
Testimonials:
Amy – Jodi did a awesome job planning our magical vacation. She gave me great advice and tips over the phone. The Itenerary was extremly helpful. All of the dining reservations were terrific. Jodi also booked our airfare, which was a huge help. We would book with pixie vacations again. We also recommend it to our friends and family.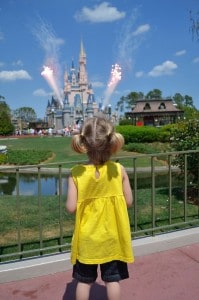 Schelich Family – Thanks just doesn't seem like enough gratitude we would like to express to you for all your help! We enjoyed the best vacation ever. We didn't realize the small little things that "happen" to come into place until we were at Animal Kingdom that morning for breakfast. Our reservation was for 8:00. We took our time had a nice breakfast and got done and wandered outside. It was then that we realized that there was a huge crowd making a mad dash for the safari ride. Of course – due to your planning we were ahead of that crowd and on the first tour of the day!!! We LOVED Pop Century – the buses worked out great. We took advantage of the extended hours and had a blast.
I will definitely give your name and number to friends who want the most out of their trip. AND when I go back I will give you a call.
THANKS SO MUCH!!!
I attached one of my favorite pictures….
Richmond Family – I WAS TAKING MY FAMILY TO WDW FOR THE FIRST TIME. I HADN'T BEEN SINCE I WAS A TEENAGER. I WANTED EVERYTHING TO PAID FOR/INCLUDED IN MY PACKAGE. JODI LISTENED TO WHAT I WANTED AND ASKED SOME KEY QUESTIONS REGARDING BUDGET AND WHAT I WANTED FROM THE VACATION AND PUT TOGETHER AN AMAZING PACKAGE. WE WERE COMPLETELY SATISFIED WITH ALL THE SUGGESTIONS SHE MADE AND LOVED THE ITINERARIES WITH TIPS/TRICKS FOR GETTING IN ALL THE GOOD RIDES WITH MINIMAL WAIT AND GETTING THE BEST SEATS FOR THE INCREDIBLE SHOWS. JODI WAS AMAZING THROUGH THE WHOLE PROCESS AND ALL THE FREE GIFTS WE RECEIVED WERE JUST AN ADDED BONUS. I CAN'T WAIT TO PLAN MY NEXT TRIP WITH HER!!! I HAVE RECOMMENDED HER TO ALL MY FRIENDS/CO-WORKERS WHO WOULD EVER WANT TO TRAVEL TO DISNEY.