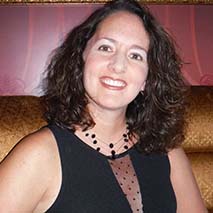 Hi, my name is Lesley.
Leave the planning to me and you just kick back and enjoy a wonderful vacation!
I am a mother of two children and we have been doing family vacations multiple times per year since the kids were infants and now they are 10 and 13. I have an extreme attention to detail and I will make sure your vacation goes off without a hitch.
I will utilize my personal travel experience and travel professional experience to help guide you to the best vacation choices for you and your family.
My concierge service is always free and you get booking incentives from me. I will always scour the internet for you and apply any released discounts after you have booked with me to get the most bang for your buck for your vacation. I do not keep normal office hours and am available nights and weekends  and am always super quick to respond which I pride myself on.  I look forward to hearing from you and helping you plan an amazing vacation for you and your family!
Contact me today to start planning your vacation.