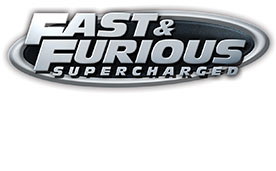 Join The Family. Join The Ride.
Join the Fast & Furious family for a full-throttle, high-octane experience where you'll be immersed in heart-pounding action alongside Dom, Letty, Hobbs and the rest of the crew. You'll meet up with the team and check out iconic vehicles and memorable locations from the films. Just as the party is getting started an enemy infiltrates your location and a wild chase ensues. You'll have to keep up with this unbreakable family as they help you escape from danger on this thrilling new ride, coming Spring 2018.
At Universal Orlando Resort™, you'll find the Supercharged Vacation you've been looking for. In Spring 2018 Fast & Furious – Supercharged joins the incredible lineup of rides, attractions and entertainment. Fasten your seatbelt and get ready to take your vacation to the next level.