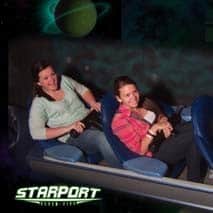 Hello, my name is Ginger Henson and I want to be your Pixie!
My husband, Chris and I have been married 20 years and have 3 children, Katie, Kristen, and Kevin .  Having a family of 5, traveling can be tricky in a world set up for 4!  I will work with any size group to make your experience the best it can be.
Growing up, I was fortunate to visit DisneyWorld several times with my parents.  They taught me the value of planning when at WDW and how to make the trip "magical."
My husband and I have taken our children numerous times.  The kids started going when they were under a year old, so I have experienced Disney through various stages of childhood with them.
I LOVE all things Disney!  That is why I want to plan your next trip.
All of the services I provide are 100% FREE!  I will make sure you get the very best deal.  I also love to travel anywhere at all, therefore if you are considering any trip (no matter how large or small!) please contact me and I will help you!
So whether is be DisneyWorld, Disneyland, Aulani, Disney Cruise line, any other cruise line or all inclusive, I'm ready to go to work for you!