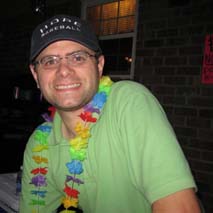 Planning a vacation for you and your family requires a lot of time…and money. Why not get some free help to make sure you get the most out of your trip?
 My name is Matthew and I have been with Pixie Vacations for 3 years, helping families just like yours with the details to make their time together unforgettable. With services such as itinerary planning and booking dining reservations, I can put together a package to make sure you get the most out of your vacation. Besides being a former Disney cast member, I have many years in the travel industry and have completed both the Disney College of Knowledge and the Universal Specialist courses. This experience and information could prove valuable as you look to plan your vacation.
Feel free to e-mail me at matthew@pixievacations.com with any questions or to receive a quote. I look forward to hearing from you soon!