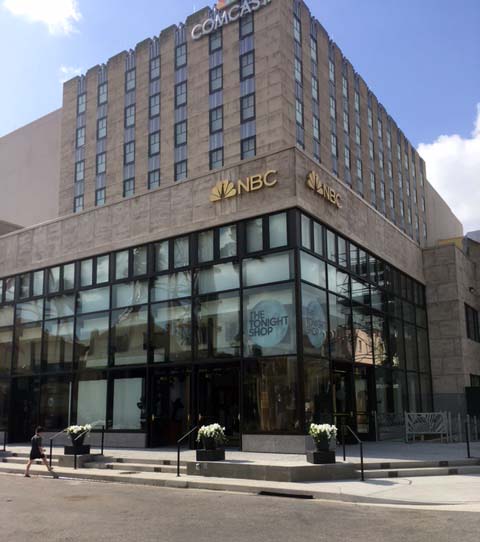 UNIVERSAL ORLANDO'S NEW RIDE, RACE THROUGH NEW YORK STARRING JIMMY FALLON, WILL CELEBRATE ITS GRAND OPENING ON APRIL 6, 2017
The Tonight Show will take the show on the road to Universal Orlando Resort from April 3rd through 6th to celebrate the attraction's grand opening
"Race Through New York Starring Jimmy Fallon," will officially grand open on April 6, 2017. The attraction will give you the ultimate "Tonight Show" experience as they get up close and personal with the show's most hilarious segments before taking off on a wild and action-packed race through New York City against Jimmy Fallon himself.
To celebrate the attraction's Grand Opening, "The Tonight Show Starring Jimmy Fallon" will take the show on the road with tapings from Universal Orlando Resort from April 3 through 6. Additional details on celebrity guests and how to become a part of the show audience will be released over time.
As they experience the attraction, visitors will make their way through  Studio 6B to board the world's first- ever flying theater, which seats up to 72 audience members, for the race of a lifetime. They will speed through the streets of New York City and all the way to the moon and back, encountering iconic landmarks from the Statue of Liberty to the Empire State Building to everything in between.
"Race Through New York Starring Jimmy Fallon" will be the first attraction at Universal Studios Florida to feature an all-new Virtual Line experience, allowing you to spend less time waiting in line and more time discovering even more incredible thrills throughout Universal Studios. The Virtual Line system is accessible via the Official Universal Orlando Resort App or at kiosks located outside the attraction entrance.