Start planning your "Endless Summer" at Universal Orlando Resort
I often here from guests that they want a nice resort, but really they plan on spending most of their time at the Universal Orlando parks and not in their hotel room.  Some hotel amenities are nice but price is really a key driver in picking the right resort for them.  I have great news for those planning a future Universal Orlando Resort vacation!  But first let me explain how Universal Orlando classifies their on-site hotels so you better understand.
Universal Orlando Resort has six on-site hotels. Two more on-site Universal Studios hotels are being added to bring the total to 8 Universal Orlando resorts.  Universal Orlando Resort divides these hotels into four categories; Value Resorts, Prime Value Resorts, Preferred Resorts, and Universal Orlando Premier Resorts.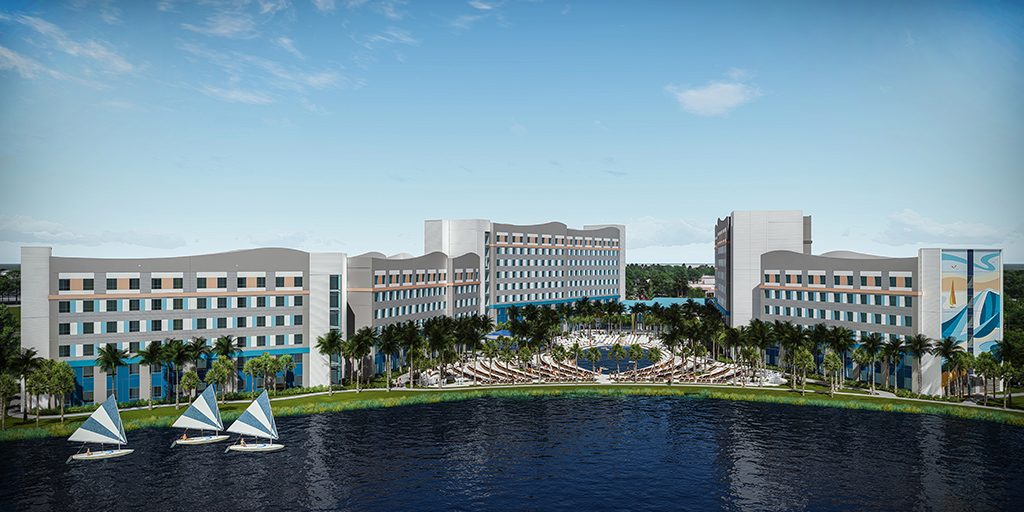 Universal Orlando Value on-site hotels
Universal Orlando has two new value resorts opening soon.  These are the two Universal on-site hotels I teased you with at the beginning of this article and I am very excited about these two Universal on-site hotels for good reason.
If you are familiar with Universal Orlando Resort you know that Wet n' Wild was across the street and Universal bought this property.  This area is being developed into two fantastic resort hotels.  The Surfside Inn and Suites and the Dockside Inn and Suites.  Surfside Inn & Suites opens the Summer of 2019, and Dockside Inn & Suites opens in 2020. The hotel complex that houses these two hotels is called Universal's Endless Summer Resort.  If you don't remember Wet n' Wild, one unique hidden gem at this property was that it backed up to a beautiful lake.  I am excited to see the Dockside Inn & Suites and how it takes advantage of the beautiful lake views.
Both hotels are in partnership with Loews and will offer extra affordable options for your Universal Orlando vacation.  When I say "Extra Affordable" I mean it!  Both of these Universal on-site hotels will have room rates starting as low as $73 per night!  Let me say that again.  You can stay at a Universal Studios Orlando on site hotel for as little as $73 a night!  WOW!
Here is why you should always stay on site at Universal Studios in Orlando Florida
There are advantages for staying at one of these Value hotels at Universal Orlando Resort, such as early park admission an hour before regular park opening, and free shuttle transportation to and from all three Universal theme parks, and CityWalk, is also included in the value price. Be sure to take advantage of these exclusive Universal benefits.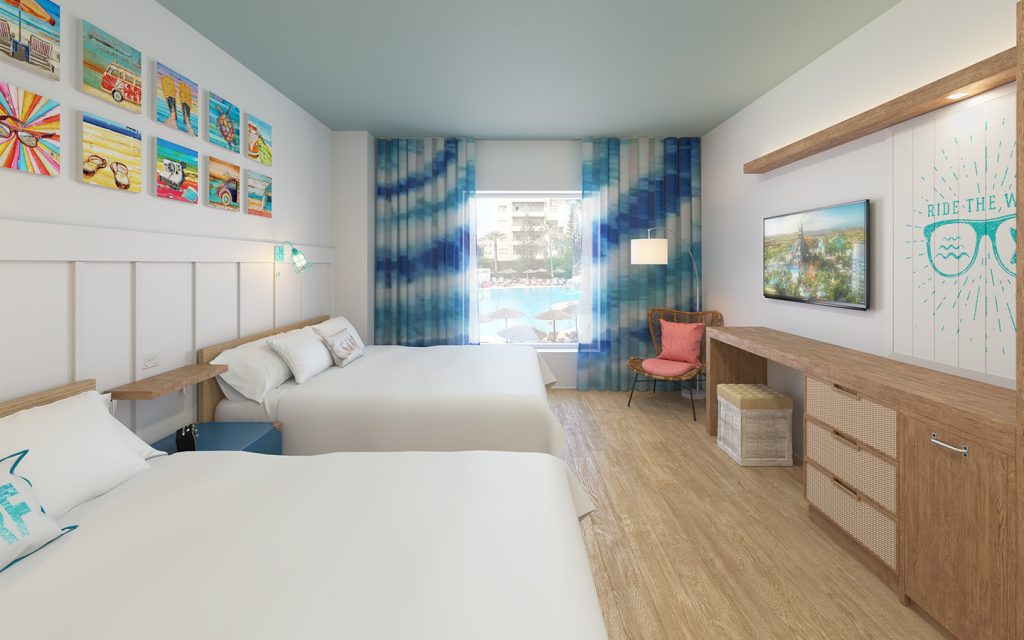 If you have a large family I know it can be difficult at times to find a good value accommodation in Orlando.  But don't worry, Universal has you covered with these two hotels as well.  The Surfside Inn and Suites and Dockside Inn and Suites will have two bedroom suites.  There are 1.450 two bedroom suites across both Universal properties.
These suites have two separate bedrooms, a nice kitchenette and dining area, a bathroom and a separate shower area and vanity so everyone can get ready for those early theme park admission days. The two bedroom suites at Universal will sleep up to six guests and the prices for these suites start at just $111 per night.
Join our Universal Family Vacations Newsletter to get updates on when you will be able to book your Universal trip in one of these all new extra affordable accommodations.  If you are #ReadyForUniversal and have questions about your Orlando Universal Studios vacation, I am happy to help you with any questions you have.  Just leave a comment below.
Get a Quote
Start Planning Your Universal Orlando Vacation Today!
Get a free quick quote now.