There is a Volcano in Orlando, Volcano Bay at Universal Orlando Resort
For those looking for adventure, technology, and a absolutely stunning water park in Orlando, Florida, Volcano Bay, puts a Volcano in the center of their water park surrounded by water park rides, lounge chairs for everyone, and some of the best grub I have seen in a water park.  We have put together a Volcano Bay Guide just for you and it covers all the water park rides, insider Volcano Bay Tips, and a list of the restaurants.  There is also an over view of TapuTapu which allows you to reserve your place in line and enjoy the rest of the park
Universal's Volcano Bay™ – At Universal Orlando Resort
Live the carefree island life at Universal's Volcano Bay™. It's an all-new water theme park like no other where thrills and relaxation flow in perfect harmony. With the power of the TapuTapu™ wearable there's no standing in long lines, wrestling with tubes, or waiting for the fun to begin. It's a tropical paradise just steps away from everything Universal Orlando Resort™ has to offer. Your clients will want to include an additional day to their vacation and experience a water park different from any other.
Packages are on sale that include Volcano Bay.
TapuTapu™ Puts The Wonders Of Volcano Bay Right At Your Wrist
At Volcano Bay™ you will enjoy all the benefits of the TapuTapu™ wearable. The TapuTapu eliminates standing in long attraction lines by enabling you to relax and play while waiting in the park's Virtual Line™ until it's time to ride. Plus, with TapuTapu you can enjoy the fun and convenience of activating interactive surprises, opening lockers, making cash-free payments and more.

A Full Day of Tropical Thrills & Relaxation
The park boasts 18 incredible attractions, including some that take you right through the iconic volcano.
Unique daytime and nighttime experiences make it an entire day's worth of fun.
You can rent two-story cabanas, enjoy concierge services and other resort-like amenities.
Volcano Bay has World-Class Theming & Storytelling
Only Universal's award-winning designers, the same team responsible for creating the incredible environments of The Wizarding World of Harry Potter™, could create such an immersive experience.
The culture and architecture of the fabled Waturi islanders are brought to life amid the park's lush tropical landscaping.
You can play and relax in four unique areas of this South Pacific paradise where "Water is life. Life is joy."
Towering high above the island is the mighty volcano Krakatau™, which cascades water by day and illuminated lava effects at night.
Technology & Design to Make the Most of Your Stay
The park has been designed so there's no standing in long lines or carrying inner tubes from ride to ride.
It's ideal location within Universal Orlando Resort™ makes it easily accessible to the resort's on-site hotels.
On-site hotel guests enjoy early park admission* (valid theme park admission required).
Details About Volcano Bay™ Attractions and Dining
Thrills and Adventure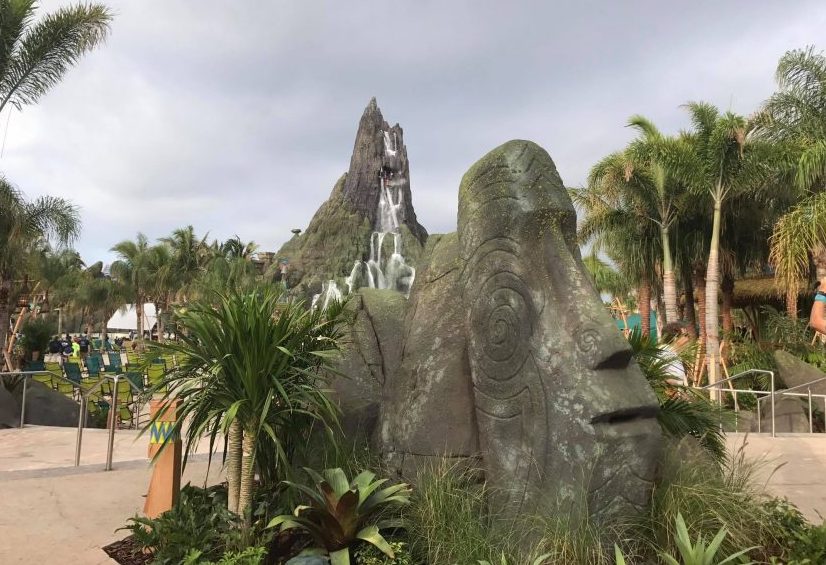 Krakatau™ Aqua Coaster
Honorary Waturi can experience the power of Krakatau™ on this amazing ride. Four-person canoes slide upward through the mists and into the dark twists and turns within the volcano before emerging with a plunge through a shimmering waterfall.
42" – 48" must be accompanied by a supervising companion
TeAwa The Fearless River™
Up for an adventure? Take a thrilling whitewater ride along TeAwa The Fearless River. Race along a roaring, watery onslaught of churning rapids and choppy waves hanging tight to your inner tube.
Ko'okiri Body Plunge™
Join in the centuries-old tradition of honoring the volcano god, Vol, by braving the incredible Ko'okiri Body Plunge. Featuring a 70-degree fall through a drop door and 125 feet of screaming, white-knuckle fun, this dizzying descent ends with a watery tribute from Vol himself.
Must be 48″ tall to ride.
Kala & Tai Nui Serpentine Body Slides™
Join Kala and Tai Nui where sea and sky meet and take a leap of faith from high atop the volcano. Twin drop doors simultaneously plunge two guests down clear, intertwining tubes before sending them joyfully splashing into the turquoise waters below.
Must be 48″ tall to ride.
Ohyah of the Ohyah and Ohno Drop Slides™
Test your mettle and get into the Waturi spirit by tackling the Ohyah Drop Slide. Ascend the side of a cliff before plummeting down the twisting waters of Ohyah before dropping out four feet above the pool below.
Must be 48" tall to ride.
Ohno of the Ohyah and Ohno Drop Slides™
To achieve even greater bragging rights, brave the rope bridge and plunge down Ohno, a serpentine adventure that ends six feet above the pool below. Be sure to yell your battle cry on the way down.
Must be 48″ tall to ride.
Honu of the Honu ika Moana™
Experience the twists and turns of underwater currents just like Honu, the sea turtle. Hang on tight as the raft sweeps up two massive walls, through ocean mists and down into sparkling pools in this thrilling adventure.
Must be 48" tall to ride.
Just for Kids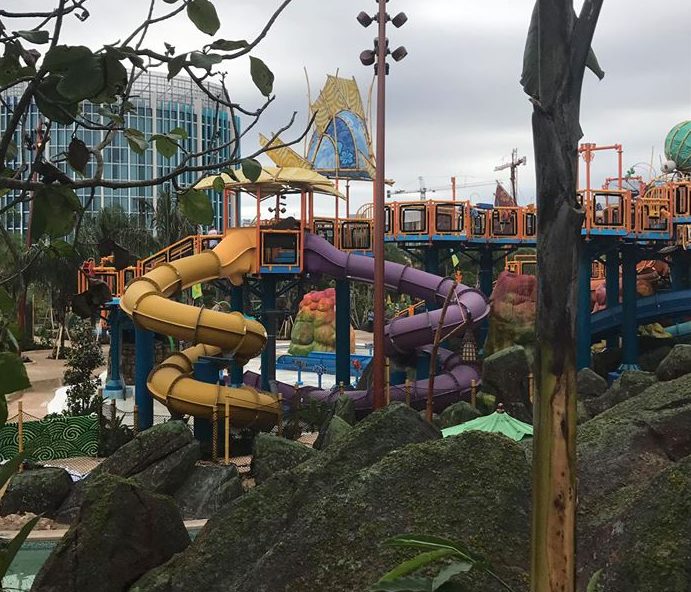 Tot Tiki Reef™
Even the youngest Waturi can get in on the fun in the shallows of Tot Tiki Reef. Play among splashy slides, a tot-sized water volcano and a family of friendly tikis with spraying fountains. Plus, adorable whales spray and sing as kids raise and lower their hands.
Maximum of 48".
Runamukka Reef™
Once an exotic coral reef beneath the ocean, Runamukka Reef is now a favorite play place for young Waturi children with its bubbling geysers, water guns, slides and dump cups. Shaded by fanciful bamboo sea creatures and waving seaweed, it's the most playful spot in Universal's Volcano Bay™.
Maximum of 48".
Fun for the Family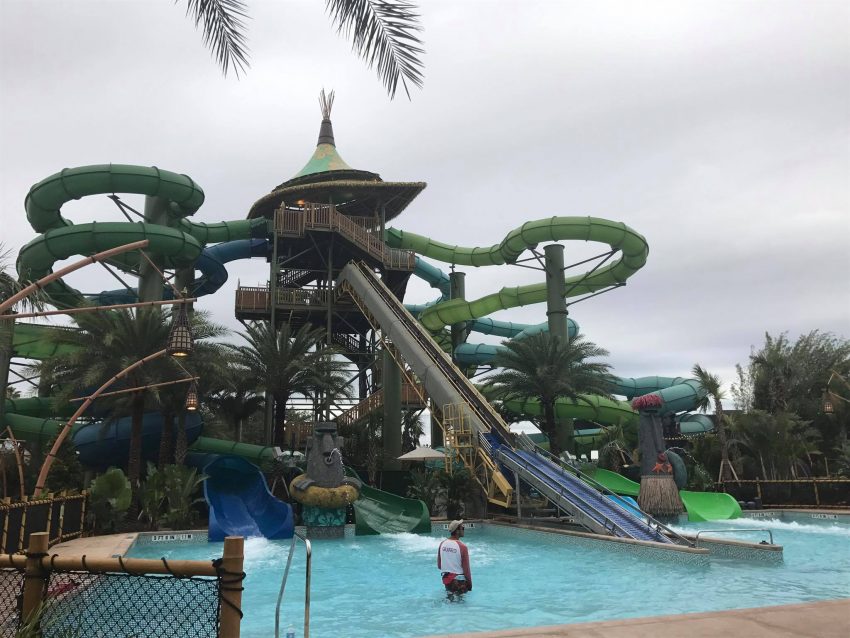 Waturi Beach
Locals know – the surf's always up at Waturi Beach. Swim, splash and relax right along with them in the sparkling waters and warm waves of this sparkling lagoon at the foot of mighty Krakatau™.
Punga Racers™
A favorite among Waturi children of all ages, Punga Racers send single riders on their manta ray mats sliding down four lanes through underwater sea caves.
42″- 48″ tall must be accompanied by a Supervising Companion.
Maku of the Maku Puihi Round Raft Rides™
Brave the watery twists and turns of Maku. Riders slide through a deep volcanic gorge before spinning wildly around bowl-like formations. Geysers shoot water everywhere before a watery vortex pulls riders through more wild, twisting curves.
42″- 48″ tall must be accompanied by a Supervising Companion.
Puihi of the Maku Puihi Round Raft Rides™
Test your bravery as your six-person raft careens through a dark, winding tunnel before it explodes out into a massive funnel formation. You'll feel the stomach-flipping thrill of a zero-gravity hang time before splashing your way to safety at the bottom.
42″- 48″ tall must be accompanied by a Supervising Companion.
Taniwha Tubes™
There's a place where the puka trees grow abnormally tall. Inspired by their twisting roots, the Waturi built four twisting water slides called the Taniwha Tubes. Riders can try all four twisting tracks, but beware—mischievous tiki statues spray jets of water when you least expect it.
42″- 48″ tall must be accompanied by a Supervising Companion.
ika Moana of the Honu ika Moana™
Ride the waves like the ancient Waturi did, twisting and turning along the waterway. Ika Moana, the whale, joyfully sprays water from his blowhole before everyone splashes down together in the waters below.
42″- 48″ tall must be accompanied by a Supervising Companion.
Relaxing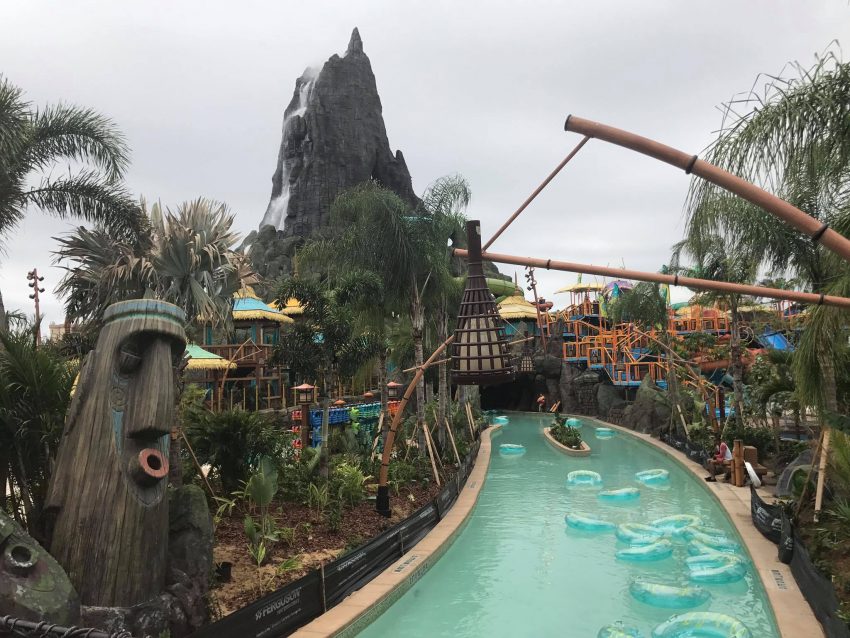 Kopiko Wai Winding River™
Take a slow ride on the Kopiko Wai Winding River through the tropical landscape of Universal's Volcano Bay™, a land full of surprises. Sprays of water surprise along the way, and beneath the lava rocks, Stargazer's Cavern reveals the magical night sky above..
Puka Uli Lagoon™
This pool features multiple elements that even the tiniest Waturi can enjoy like bongo drums and spraying water.
The Reef
Watch the bravest Waturi take the Ko'okiri Body Plunge from the comfort of this peaceful leisure pool. Its clear plexi tube shoots straight through this 5.5-foot-deep pool, which features its own private waterfall that's perfect for frolicking.
From drifting leisurely down a winding river to reconnecting with family, this tropical paradise is filled with opportunities for relaxing indulgence.
Cabanas
From drifting leisurely down a winding river to reconnecting with family, this tropical paradise is filled with opportunities for relaxing indulgence. Additional fees apply.
Supervising Companion – A Supervising Companion is defined as someone who is 14 years of age or older and meets all other attraction ridership requirements.
Dining at Volcano Bay
Universal's Volcano Bay™ is taking vacation cuisine to the next level. Guests can choose from more than 60 unique offerings inspired by flavors of the South Pacific, including slowly-smoked, glazed Hawaiian Ribs with boniato mash and sweet plantains. Or Coconut Curry Chicken made with braised chicken, green coconut curry sauce, white rice, sweet coconut and fresh cilantro. Classic favorites include Chicken Fingers, Hamburgers and Pizza. And refreshing specialties like Jerked Mahi Sandwiches, Mango BBQ Pulled Pork Sandwiches and decadent Chocolate Pineapple Upside Down Cake are just a taste of this all-new island retreat.
Kohola Reef Restaurant & Social Club™
Dancing Dragons Boat Bar
Relax in the shade of this cool canteen shaped like an ancient outrigger canoe. With the colorfully repainted sails of a Chinese junk ship, it's a delightful place to unwind with tropical cocktails and frozen drinks while digging your toes into the sand.
Kunuku Boat Bar
Refreshing frozen drinks, specialty cocktails, fountain sodas and draft beers are just some of the thirst-quenchers on offer at this permanently beached outrigger canoe. Flying the sails of a Chinese junk rig, this landlocked bar is named for the mythical fish that guided the Waturi islanders to Volcano Bay™.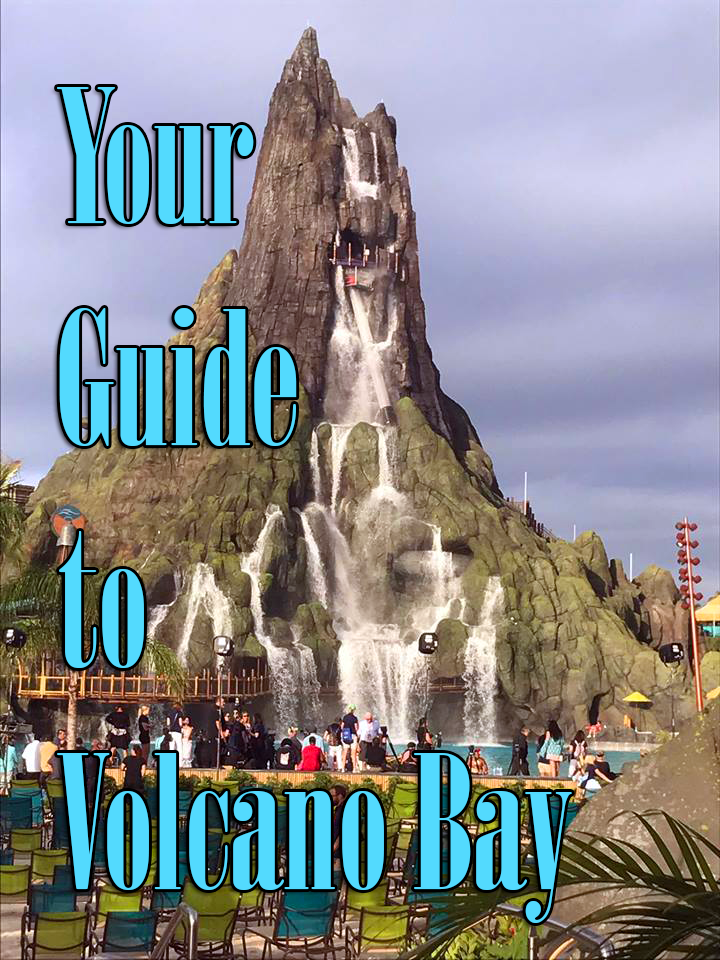 Get a Quote
Start Planning Your Universal Orlando Vacation Today!
Get a free quick quote now.