A little Universal Orlando History
Universal Orlando has grown from a neophyte theme park into a genuine theme park resort strong enough to be a weaker rival to the mighty Walt Disney World. I often compare this situation to Pepsi vs. Coke or Wendy's vs. McDonald's. We know which company will remain #! but the question is how close will little brother get to big brother. With Walt Disney World going through short-term growing pains, Universal Orlando has been gaining a larger portion of the Orlando theme park profit. With the scheduled opening by Universal Orlando of a third land-based theme park, Epic Universe, in 2025, little brother will have more to offer vacation guests.
Six Reasons you need to plan a Universal Orlando Vacation
I love Universal Orlando. I could probably come up with 50+ reasons you should consider a vacation there in 2023. However, no one wants to read that many words. So, I narrowed them down to just six
Reason #1 Ease of Planning
Now, let us be honest, a theme park vacation takes some planning. However, when I visit Universal Orlando, I can just show up without a park reservation. With my annual pass (or ticket with park-to-park access), I can change parks anytime I want. Also, both Universal Orlando land-based parks live within comfortable walking distance between the two. It generally takes me about 5 minutes to walk form the exit of one to the entrance of the other park. In addition, Universal Orlando CityWalk resides near the exits of both theme parks offering more shopping and quality dining nearby
No matter which theme park you want to visit, you park in the CityWalk garage. This will reign true even if you visit Volcano Bay, the highly themed waterpark at Universal Orlando. The complimentary shuttle bus and water taxi transportation from hotels to theme parks works very efficiently.
Also, most of the Universal Orlando Resort hotels offer walking paths to the theme parks. I have used all of them. Some of these hotels even have a walking path to Volcano Bay. All in all, getting around Universal Orlando Resort rates as simple. For this vacation, you simply need to book tickets, hotel, and your transportation there. Of course, a travel advisor could partner with you to do with you at no extra cost to you. Sure, you will need to plan some. Still, you will also have time to relax and enjoy your vacation at Universal Orlando
Reason #2 Wonderful Universal Hotel Accommodations
The Universal Orlando/Lowes hotel offers excellent service at a lower-than-expected price point. For more information about these hotels, you can check this resource about the hotels at Universal Orlando.
Reason #3 Special Universal Orlando Seasonal Events
Universal Orlando offers so many seasonal events. Several of which are included in the price of admission. In the late Winter/ Early Spring, the fabulous Mardi Gras celebration happens. Though we do not have dates for this for 2023 yet, we expect it to start the first weekend in February and run daily through mid- April. Highlights of this event include nightly parades, Mardi Gras Tribute Store, weekend concerts, and a food festival. For more information, you can click here. All of those "extras" will be included in your admission.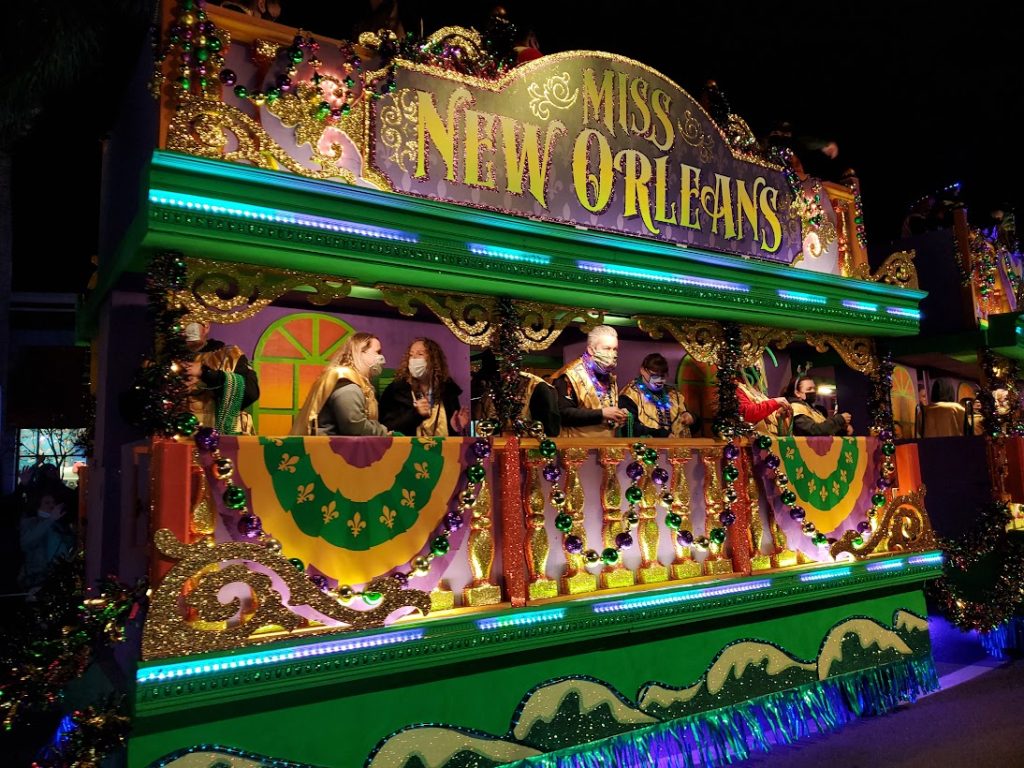 The winter holiday festivities at Universal Orlando also include "extras" with park admission. The Seuss Landing area will be decorated for the Who-Ville celebration. A special Grinchmas show, a holiday themed Tribute Store, holiday light shows on Hogwarts castle, and the Holiday parade featuring Macy's happen during this time of year. You can also upgrade your experience by purchasing "Breakfast with the Grinch" and/or a special slightly after=hours "Holiday Tour" to enjoy more of the seasonal festivities. For more information about that, click here. Holiday season usually runs from middle of November until first weekend of January.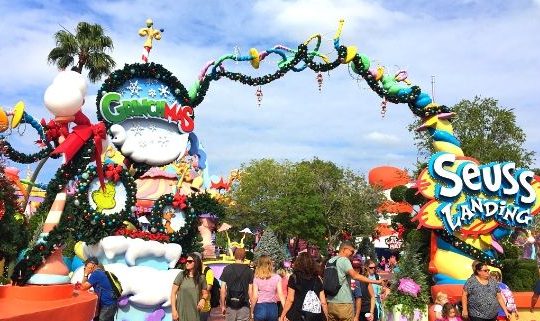 Now, Halloween Horror Nights 2023 will not be included with your daytime ticket media. Yet, this spooky event ranks as the best in world. Even though you will have to pay a separate admission fee for this event, most people find great value in the multi-night tickets available. I wrote a basic guide for this event for 2022. This event usually runs from the first weekend in September until Halloween night on select nights. Many fans plan all year to attend this event. They plan their vacation time around this spooky spectacular.
Universal Orlando offers many other special events. For example, during last week of January the contemporary Christian concert festival, Rock the Universe, happens that weekend. I, for one, hope my schedule and bank account will allow me to enjoy that event this year. For the record, this concert event will not be included in the price of admission, however.
Also, in the summer season, Universal Orlando has been expanding their offerings. A summer themed Tribute Store should happen. Also, some summer themed food and beverages will be offered then. Things are always happening at Universal Orlando.
Reason #4 New Escape Room (Universal's Great Movie Escape)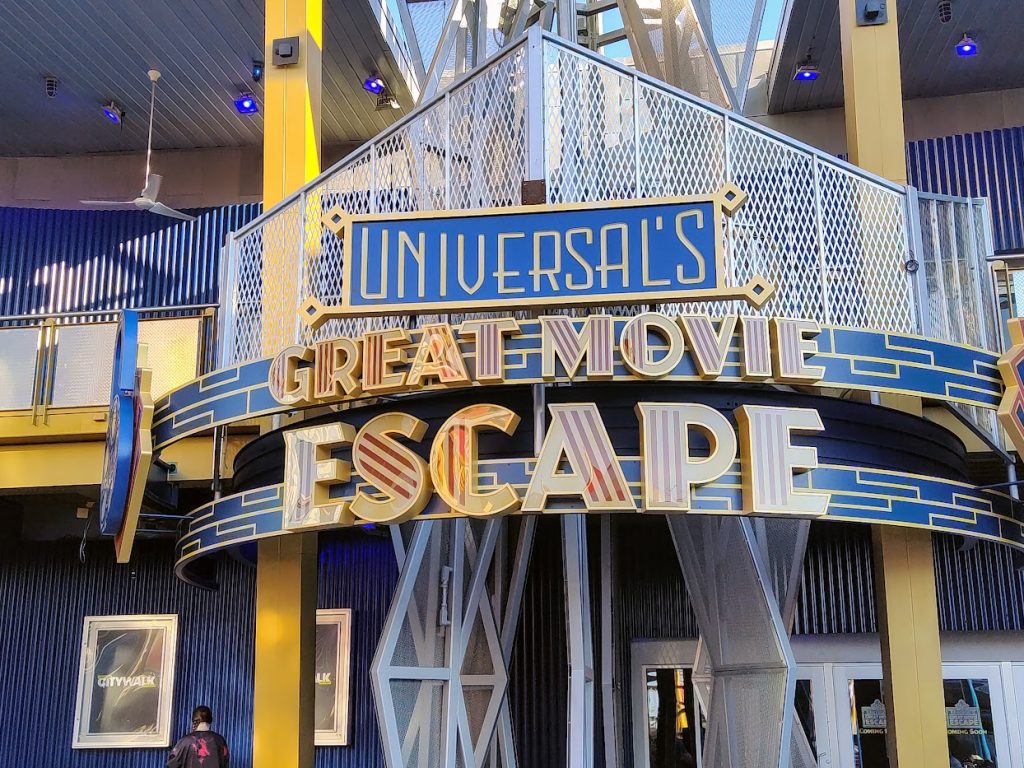 Though we still lack full details, a new highly themed escape room will open soon in the CityWalk area of Universal Orlando. We do know that one concept will be themed to Back to the Future. Another concept will walk guests though a Jurassic World experience. Since these escape rooms are being designed by the same people that create the incredible sets of Halloween Horror Nights, these escape rooms should be amazing.
Reason #5 New to You Attractions
If you have not visited Universal Orlando in several years, then many newer attractions will make you visit remarkable. The Wizarding World themed story coaster, Hagrid's Magical Creatures Motorbike Adventure, still draws large crowds after being open for three years. In addition, the Bourne Stuntacular show provides a state-of-the-art experience. Until you see the technology of this show, you really cannot describe it. Then, the apex predator of coasters, the Jurassic World Velocicoaster offers what guests clamored for—more teeth—I mean more thrills. If you have not experienced those, you need to visit Universal Orlando in 2023. Those three attractions by themselves might be worth the cost of admission.
Reason #6 Rumored New Attraction and Dining Option
Universal Orlando likes to tease their fans with upcoming attractions. They appear to wait until the last possible moment to announce new things. As a theme park blogger, this gives me plenty of rumors to write about. However, we all prefer concrete facts. In one of the most obvious theme park rumors ever, the Minions, will be taking over a larger portion of Universal Studios Florida theme park. The former Shrek 4-D attraction currently sits surrounded by construction walls covered in Minion decorations. Also, the former Universal Studios Classic Monsters Café currently experiences a renovation while construction walls with Minion s surround it also.
Unless all sources are incorrect, a new Minion Café will open in 2023. Also, a Villain-Con type Minion attraction will also open in 2023. Also, many Team Members at Universal Orlando viewed a very brief sneak peak of the rumored attraction on the day I am writing this. If you or someone you know enjoy the lovable mischievous little yellow guys, then 2023 could be the year for you.
Like I said before, I could go on for a long time about reasons to visit Universal Orlando. However, things are looking bright as Universal Orlando. Perhaps 2023 could be the year you start to embrace the more casual theme park adventure that Universal Orlando continues to be. Of course, a travel advisor can walk you through all the information you need to feel comfortable about a trip to Universal Orlando. I appreciate you reading this and hope it helps in your vacation planning.
Jon Self is an avid theme park fan who has the high privilege to serve as a pastor at an American Baptist Church (fbcmacomb.com) while also trying to find the proper life path with his loving spouse, a bigger theme park fan than Jon. You can follow him at @pastorjonself on Twitter. Jon writes for touringplans.com and uogrubhub.com. He also writes for faithelement.net.