Universal Orlando Resort presents guests with rides of all types. Which ones are the best Universal Orlando rides? Which ones should you not miss out on?
Universal Orlando Resort has grown as a vacation destination over the last ten years. With two theme parks (another one coming in 2025), a major water park, eight on-site hotels, and the CityWalk entertainment and dining complex, Universal Orlando Resort offers guests a great vacation. As Universal Orlando Resort states, "It's More Than Magic, It's Real!"
Universal Orlando Resort ride technology has improved dramatically over the past ten years. Several of the top theme park attractions in the United States reside on Universal Orlando Resort property. This best Universal Orlando rides guide will cover the top rides at Universal Orlando Resort. We narrowed the list down to ten rides plus a bonus attraction.
Universal Orlando Resort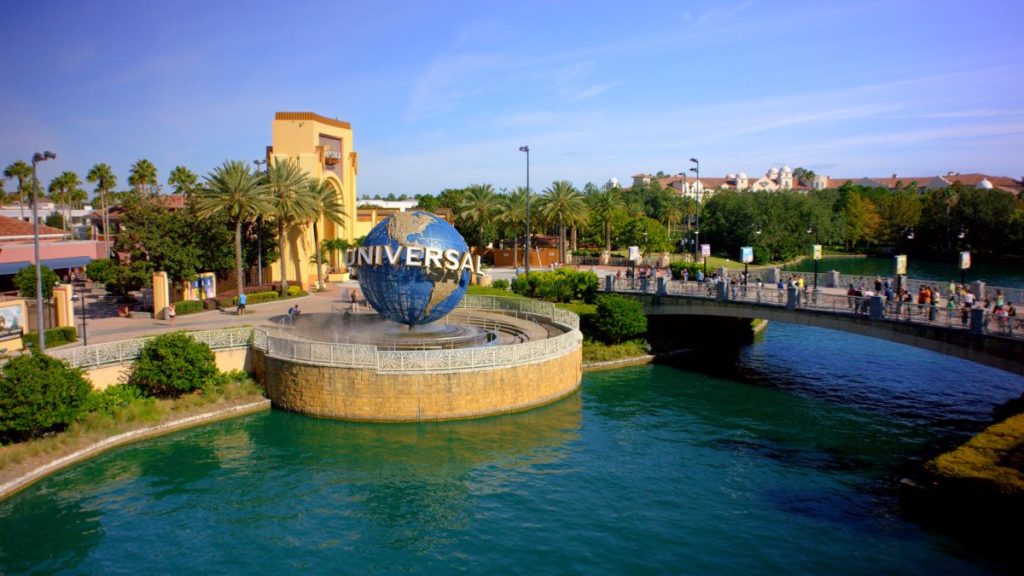 Universal Orlando Resort has thrived since coming under ownership by NBCUniversal/Comcast.  Guests should be aware that Universal Studios Florida and Universal Islands of Adventure are two separate theme parks. To visit both on the same day, you must have ticket media that allows park-to-park access. Many first-time guests find this confusing based on poor terminology commonly used online about the Universal Orlando Resort.
In fact, some guests purchase incorrect ticket media for a day at Universal Orlando Resort due to this terminology confusion. As always, consult your travel advisor for specifics about the best ticket options for your Universal Orlando vacation. The typical online usage of the term "Universal Studios Orlando" leads directly to some of these issues.
The Term Universal Studios Orlando
The title "Universal Studios Orlando" directly relates to nothing. No such place exists. Though this phrase appears online, no theme park property goes by that name. Remember, Universal Orlando Resort's theme parks are Universal Studios Florida and Universal Islands of Adventure.  The entire resort is called Universal Orlando Resort.
Every week, Universal Orlando Resort employees, team members must deal with guests showing up with tickets to Universal Studios Hollywood, thinking they bought tickets to a Hollywood-themed studios park in Orlando. After some discussion with these guests, the online term "Universal Studios Orlando" led to much of the guest's confusion.
Comcast did not always own Universal Orlando Resort. During some weaker ownership periods, the branding of the Universal Orlando Resort was sub-standard. This led to the use of Universal Studios Orlando online.
Though this term should not lead to this confusion, the term continues to do so, according to guest service reports. Once again, only a tiny portion of Orlando area theme park guests consult sources like this before visiting the theme parks. With Disney's Hollywood Studios entertaining guests over at Walt Disney World, the levels of confusion grow exponentially. We realize this sounds odd to many. Yet, ticket purchasing errors continue based on team members' reports at Universal Orlando Resort. In fact, we witnessed this on four occasions during our last trip to Orlando. For the record, the tickets to Universal Studios Hollywood only work in California.
Also, people buy tickets to the Universal Studios Florida theme park, thinking they can visit Universal Islands of Adventure. Sadly, they find out quickly that the information is false. When chatting with these guests at guest services, often the issue relates to thinking Universal Studios Orlando is the actual name of the resort. When you purchase ticket media to Universal Orlando Resort, please make sure you know the relevant details before you arrive. Your Universal Family Vacation travel advisor will guide you through this process.
This resource will cover the best rides overall at Universal Orlando Resort. Since you will be prepared with the proper tickets, you can enjoy these world-class attractions before those with ticket issues.
Best Universal Orlando Rides: Height Requirements and Lockers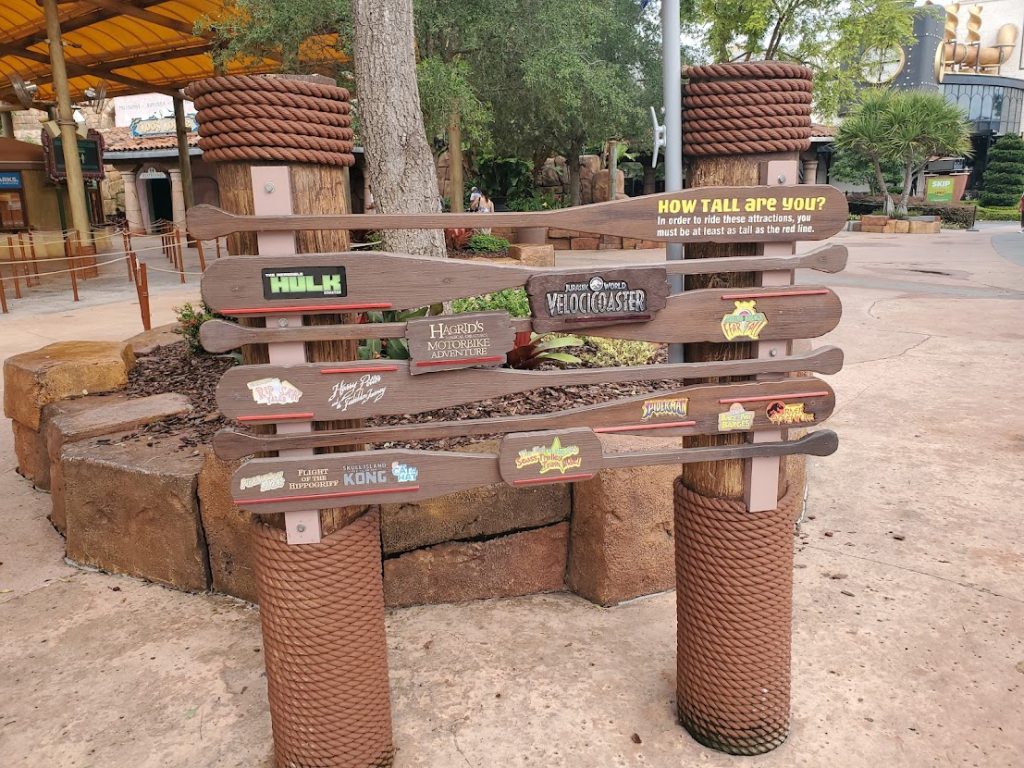 Before you can enjoy the best Universal Orlando rides, you will need to be tall enough. Also, for some rides, make sure your items are stored in the free ride lockers.
Universal Height Requirements
Based on the higher percentage of thrill rides at Universal Orlando Resort, most rides have height requirements. Most rides at Universal Orlando Resort require guests to be at least 40 inches tall to ride. Also, most of the kid-friendly rides require guests to be 36 inches (three feet) tall. Families with small children will need to plan accordingly. In addition, a few high thrills attractions require guests to be at least 51 or 54 inches tall.
Also of note, Universal Orlando Resort offers rider swap ("child swap"). Universal Orlando Resort describes this feature this way, "If your children are too small or unwilling to go on a particular ride that you want to experience, take advantage of our "child swap" program. Each ride and attraction has a family room where one member of your party can wait with the little ones while the rest of your party rides. Once they are finished, switch places so whoever rode can stay with the kids, and the adult(s) who sat out can enjoy the ride."
Lockers
Also, based on the higher percentage of thrill rides at Universal Orlando Resort, free ride lockers are provided at several attractions. These lockers will hold a small backpack. If you bring a big bag, you must use the larger lockers. The larger lockers cost $2 per use.
At Universal Orlando Resort, eight attractions offer ride lockers since guests cannot take their bags with them to those attractions. Also, three of the Universal Orlando Resort rides have metal detectors, so you cannot take any items onto the attraction. Of note, Jurassic World Velocicoaster utilizes a double-sided locker system that allows you to take your belongings through most of the queue before the metal detector. If you expect to bypass these security measures, please think again. Guests have constantly been turned away due to attempts to circumvent these measures at Universal Orlando Resort.
Best Universal Orlando Rides: The List
In the last ten to fifteen years, the ride technology at Universal Orlando Resort has improved dramatically. The top rides at Universal Orlando Resort rival the ones at Walt Disney World and top theme parks worldwide. Below is our list of the ten best Universal Orlando rides.
#10 Jurassic Park River Adventure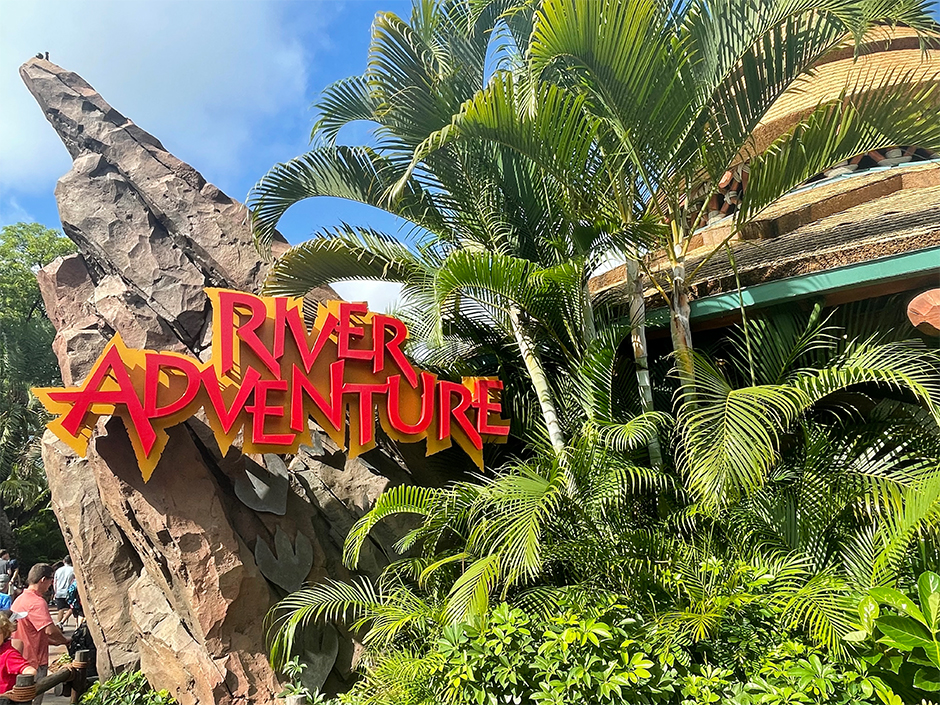 Jurassic Park River Adventure is one of three Universal Islands of Adventure water rides. This one involves riders feeling less like a drowned rat than the other two, Popeye and Bluto's Bilge Rat Barges and Dudley Do-Right's Ripsaw Falls. Jurassic Park River Adventure takes guests on a glimpse of life in Michael Crichton's novel and Steven Spielberg's film "Jurassic Park."
Guests board a log flume-type vehicle supposedly for a calm tour of Isla Numblar. Guests enter the iconic gates of Jurassic Park to travel through a pre-historic land where dinosaurs live.
This attraction has experienced many updates over the years. The Florida sun wreaks havoc on outdoor attractions. In fact, several of the audio-animatronics need some serious refurbishment time. Despite that, the ride takes guests into the raptor paddock. Of course, things go horribly wrong. This ride culminates with a long incline and a hungry dinosaur – we wish you luck, by the way!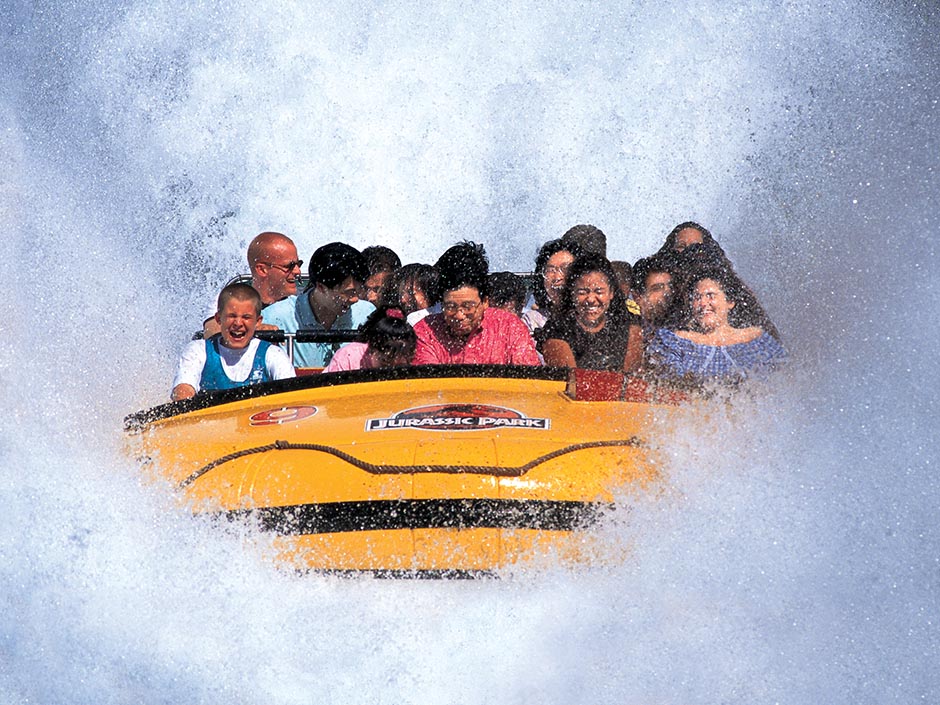 As guests dining at Thunder Falls Terrace can see, riders plunge down an 85′ drop into a tropical lagoon at the end of the ride. Riders might get wet, but many times guests only feel a strong misting of water as they land in the water below.
However, this attraction brings fun for riders. The phrase "Scream, Splash, Laugh" has been coined by a popular YouTube channel. This comes from the fact that people scream on the way down, a splash of water happens, and then most riders laugh. On your next visit, try this attraction to see if you react the same way.
#9 E.T. Adventure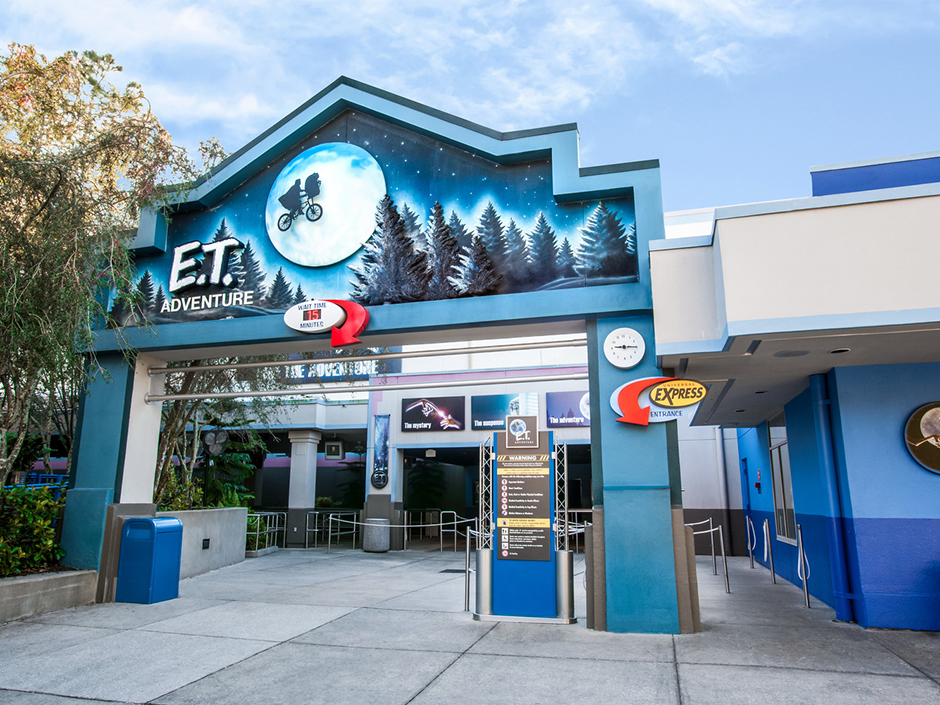 E.T. Adventure reigns as the last remaining opening day ride at Universal Studios Florida. Though some opening day shows still exist in one form or another, this ride outlasted the other opening day rides for various reasons. The E.T. Adventure used the most reliable style of technology for the opening day rides in 1990.
Also, the more family-friendly nature of this attraction earned it the right to continue to this day. Though rumors float about famous movie creators forcing it to stay open at Universal Studios Florida, no documented truth applies to those rumors.
So why has this ride stood the test of time? Clearly, this ride did not survive based on innovative technology. The suspended ride vehicle works similarly to many other rides.
Still, E.T. Adventure functions as a hidden gem. This rings especially true with all the construction going on currently near the ride. The exterior of this attraction and the incredibly outdated pre-show video from Steven Spielberg will cause you to wonder why this attraction made the list of best Universal Orlando rides.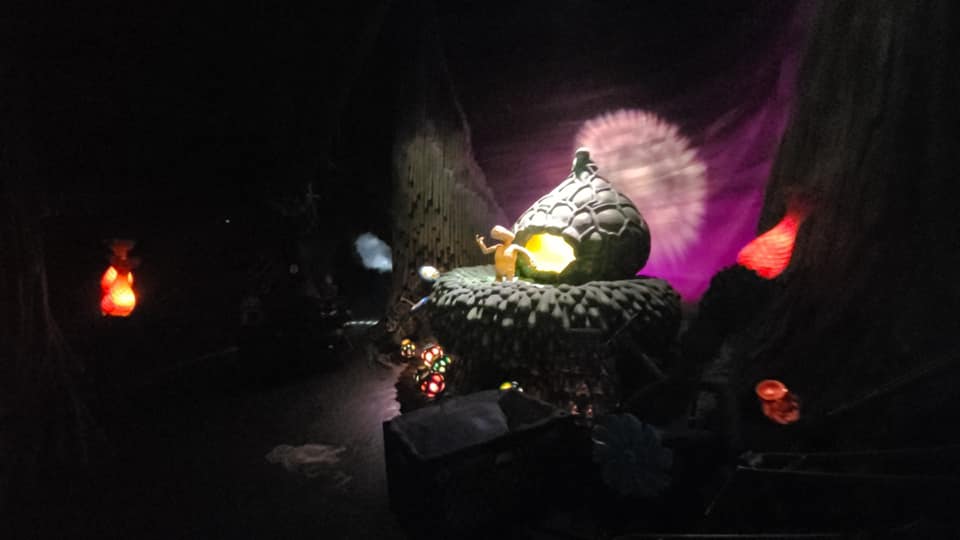 However, when you enter the queue, the detail and overall theming of the ride, including scents, will reassure you. The ride vehicles on this dark ride soar through the scenes in a similar fashion to Peter Pan's Flight at Magic Kingdom at Walt Disney World. Still, in this case, E.T. leads the way from the front of your "bike" vehicle.
The first part of the attractions takes you through familiar scenes from the movie. In the second half, you visit E.T.'s planet. The ride offers simple classic dark ride fun. Guests enjoy soaring over and around the various show scenes where you even encounter other creatures from E.T.'s home planet. Guests familiar with the movie will enjoy this trip back in time. Those unfamiliar will still enjoy the experience.
#8 Men in Black Alien Attack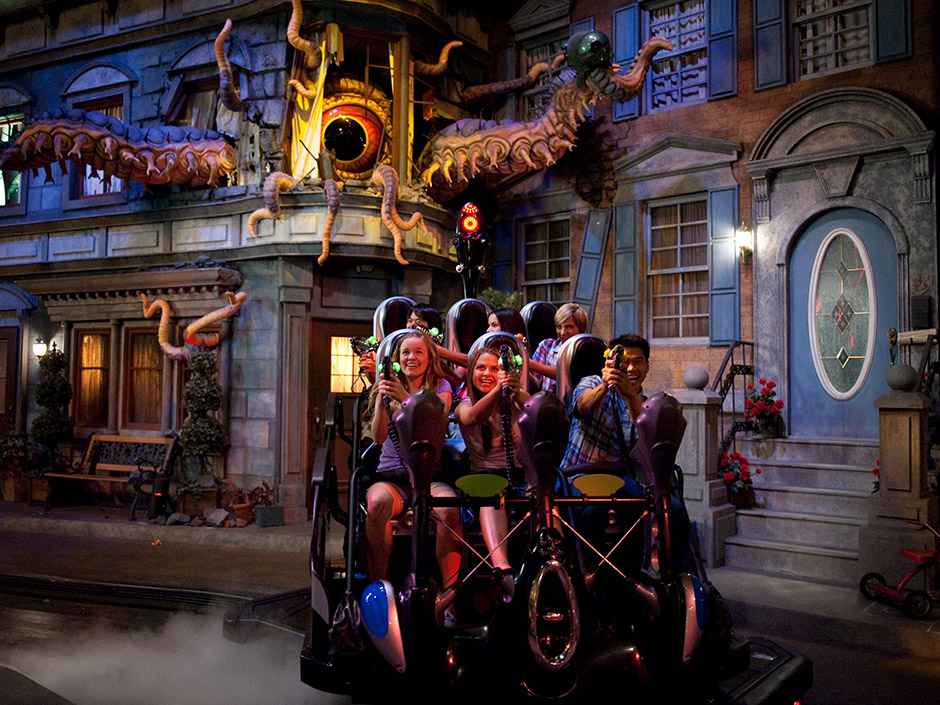 Men in Black Alien Attack is a shooting attraction. This attraction uses old-school technology. Still, guests ride in vehicles training to be Men in Black agents like in the first movie. Men in Black Alien Attack features over 125 animatronic aliens. When built, this was the largest dark ride ever built at a Universal theme park.
Guests enter the MIB training facility, disguised as a 1964 New York World's Fair pavilion. After a pre-show there, guests enter the main queue. This attraction offers a decent overall queue experience. Many references to the 1997 "Men in Black" movie will be seen in this queue.
For the ride portion, guests board vehicles armed with a blaster. A simple training mission becomes far more. Guests work to defend our planet. This attraction offers plenty of fun and re-rideability. Though the scoring aspect helps with the attraction, the best parts involve the scenery and unique environments designed by Universal Orlando.
#7 The Incredible Hulk Coaster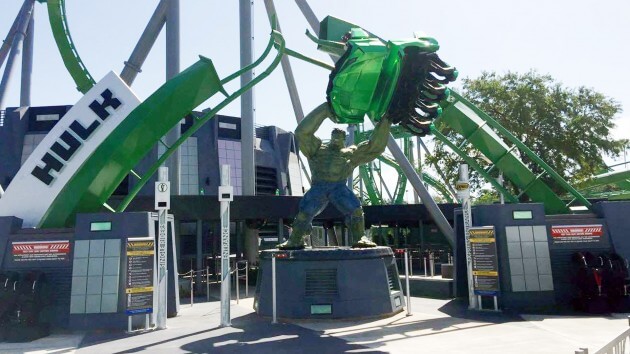 The Incredible Hulk Coaster started thrilling guests at Universal Islands of Adventure on opening day. This roller coaster features numerous loops and an incredible launch sequence.
The Incredible Hulk Coaster ride can be seen easily as one enters the Marvel Super Hero Island area in Universal Islands of Adventure theme park. This large green coaster invites guests to take on the dangerous role of becoming a "Hulk" in Thaddeus Ross' experiments to create the ultimate super-soldier.
The coaster underwent a major refurbishment in 2015. This changed the storyline to the most recent version with a newly redesigned queue experience. The ride's exterior features a statue of The Hulk lifting a vehicle over his head. This makes for a nice photo op.
Once on the ride, you buckle in for the second most thrilling ride at Universal Orlando Resort. On the ride, guests experience seven inversions. The coaster reaches a top speed of 67 MPH. This coaster offers plenty of thrills. As a result, the height requirement is 54 inches.
#6 Revenge of the Mummy
The Revenge of the Mummy attraction at Universal Studios Florida takes guests back to the Brendan Fraser "Mummy" movies. This attraction earns love from long-time Universal Orlando Resort visitors. The attraction queue begins with a museum-style introduction to the attraction. Guests enter a unique queue featuring artifacts based on the movie. They will also see a running story about the fictional events surrounding the making of the "Mummy" movies on screens.  After the queue, you board a thrilling indoor rollercoaster in the dark featuring sudden stops, drops, audio animatronics, and special effects. Unlike other Universal Orlando Resort coasters, the attraction does not go upside down. Still, it provides a reasonable number of thrills. This coaster serves as a type of story coaster with some aspects of a dark ride.
Revenge of the Mummy also utilizes fire effects along with fog effects. These effects bring some unique character to this coaster. In the middle of the attraction, the now common coaster technology of Linear Induction Motors propels your ride vehicle up to seemingly certain doom. Once again, we wish you luck!
#5 Harry Potter and the Escape from Gringotts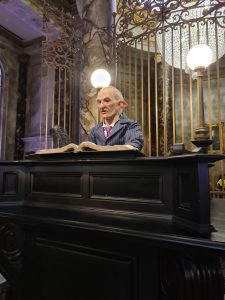 Harry Potter and the Escape from Gringotts resides in the Diagon Alley area of Universal Studios Florida. This signature attraction in the Wizarding World area of Universal Studios Florida takes guests within the works of J.K. Rowling.
This attraction starts with an incredible queue taking you into the movie scenes inside Gringotts Bank. The "lobby" of Gringotts Bank features several audio-animatronic goblins like many of us saw in the "Harry Potter" movies. After this first area, you will enter several pre-show portions explaining that you will be on a special tour of the Wizarding World Bank.
After that, you will board a vehicle to travel a track like the one in the "Harry Potter" movies. In fact, riders encounter Harry Potter, Hermione Granger, and Ron Weasley as they attempt to escape from Gringotts. This indoor steel roller coaster functions like a dark ride in many ways. The ride vehicles and special effects guide you in certain directions to fully experience the ride.
The attraction involves wearing 3-D goggles to enhance enjoyment as you venture through plausible events from the movies. Motion sickness can occur for some guests based on the ride vehicles, the track, and the 3-D effects.
Even though this attraction easily makes our list of best Universal Orlando rides, this attraction frustrates guests with two issues. The locker area to place your bags can be very congested. Also, the restraints on the ride vehicles can be uncomfortable for some people. Despite that, Harry Potter and the Escape from Gringotts anchors the Diagon Alley area.
#4 The Amazing Adventures of Spider-Man
.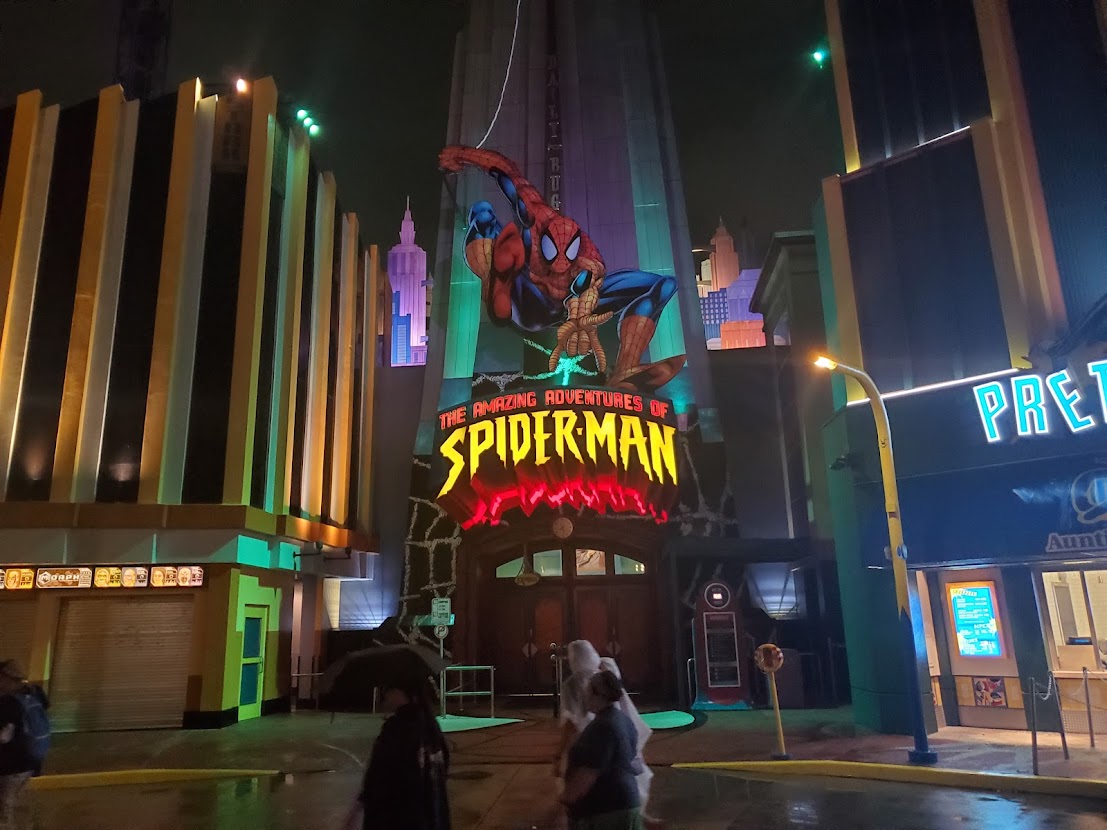 Photo by Jon Self
The Amazing Adventures of Spider-Man has impressed guests since Universal Islands of Adventure opened in 1999. This attraction combines classic dark ride elements with 3-D projected scenes, high-definition 4-D movie aspects, simulations, and other high-tech trickery. All that work created one of the most respected and awarded dark rides around.
The classic comic book-style adventure provides nostalgia and fun for your theme park day. For example, the Spider-Verse villains of the Sinister Syndicate have attacked the city. They stole the precious Statue of Liberty. Jonah Jameson sends guests out in vehicles to get headlines for The Daily Bugle.
With the aid of technology, some 3-D goggles, special effects, and of course, Spider-Man, riders help save the day for the city. The Amazing Adventure of Spider-Man ride has stood the test of time. Especially towards the end of this dark ride, guests will feel they are a part of the comic book story.
#3 Harry Potter and the Forbidden Journey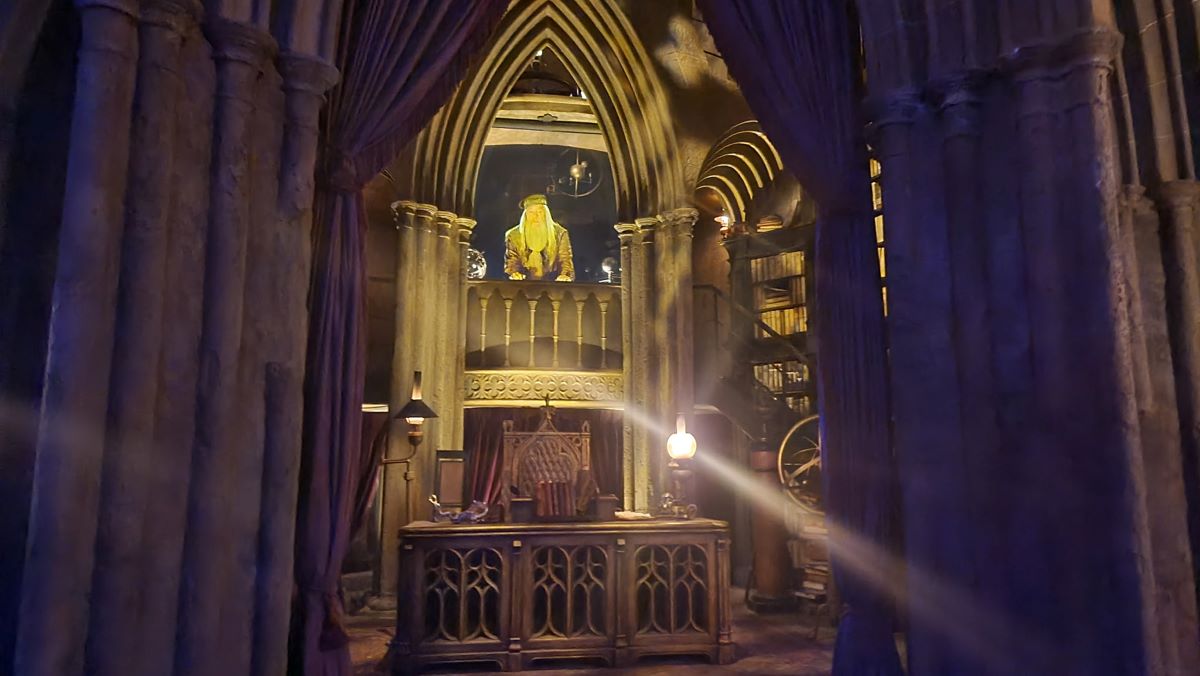 Our number three attraction changed the landscape of theme parks in Orlando. Harry Potter and the Forbidden Journey opened in 2010.
The attraction is categorized as a motion-based dark ride within The Wizarding World of Harry Potter area of the Island of Adventure theme park. The ride utilizes innovative technology to transform the theme park experience like never seen before. The use of "Kuka" arm ride vehicles enables this Universal ride to take guests on a journey never seen before.
This attraction functions like the greatest hits of the Harry Potter storyline. Guests enter Hogwarts Castle, experiencing an incredibly immersive queue. Harry Potter and the Forbidden Journey utilizes locations and scenes in and around Hogwarts Castle as the backdrop.
Fans of the Harry Potter series will enjoy these nods to the movies. This attraction contains so many details. The experience immerses you in a lifelike experience that reflects the films.
During this attraction, guests will sneak away from the official tour. While sneaking away, they will encounter a Quidditch match, Death Eaters, and a few more exciting scenes.  Every Wizarding World fan should experience this attraction.
#2 Jurassic World Velocicoaster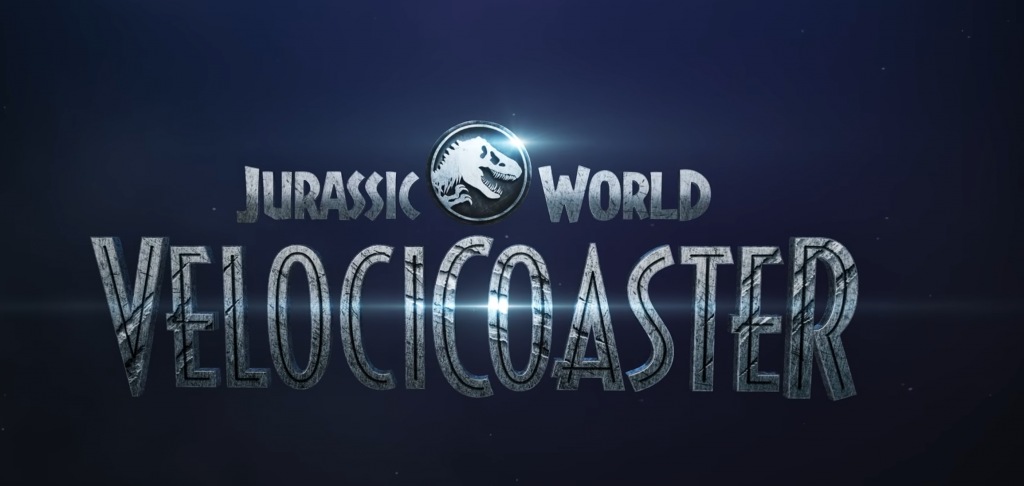 The Jurassic World VelociCoaster provides the most thrills of any attraction at Universal Orlando Resort. This might be the best roller coaster in any Florida theme park.
The attraction opened on June 10, 2021, and is in the Jurassic Park section of the Universal Islands of Adventure theme park.  The ride is themed around the Jurassic World movie franchise.
Jurassic World VelociCoaster takes advantage of being a launching steel coaster. Since opening, Jurassic World Velocicoaster has earned rave reviews. Guests proceed through the queue seeing some raptors being treated in a similar setup as during the "Jurassic World" movies. You will encounter two caged animatronic Velociraptors.
Jurassic World Velocicoaster features two major launch portions.  The first launch propels guests to around 50 miles per hour. After avoiding some raptors, another launch transports guests 70 miles per hour over a tall "Tophat" element. The coaster features significant airtime, laterals, near misses, and four inversions.
#1 Hagrid's Magical Creatures Motorbike Adventure
Hagrid's Magical Creatures Motorbike Adventure continues to develop a large queue even during early park admission each day at Islands of Adventure. This multiple-launch Wizarding World motorbike steel roller coaster elevated the profile of Universal Orlando Resort. This attraction can be found in The Wizarding World of Harry Potter – Hogsmeade area of Universal's Islands of Adventure theme park.
Since opening in 2019, Hagrid's has become one of the most popular rides at Universal Orlando Resort.  Universal Orlando describes the ride as "a highly-themed roller coaster that will take us into a different corner of the wizarding world, where guests will encounter some of their favorite characters and creatures." Another description involves calling it a family story coaster.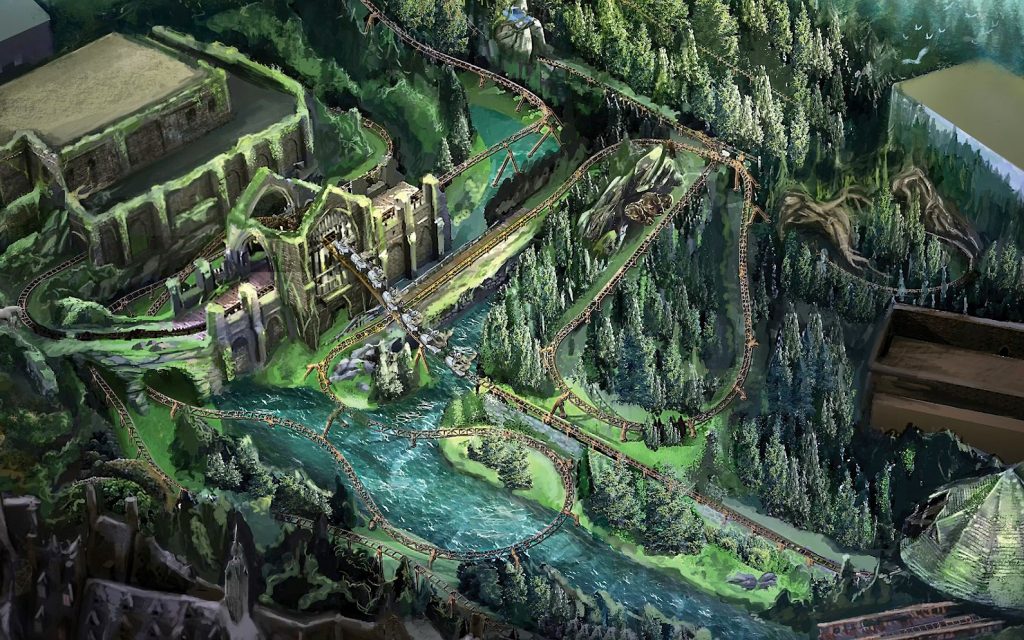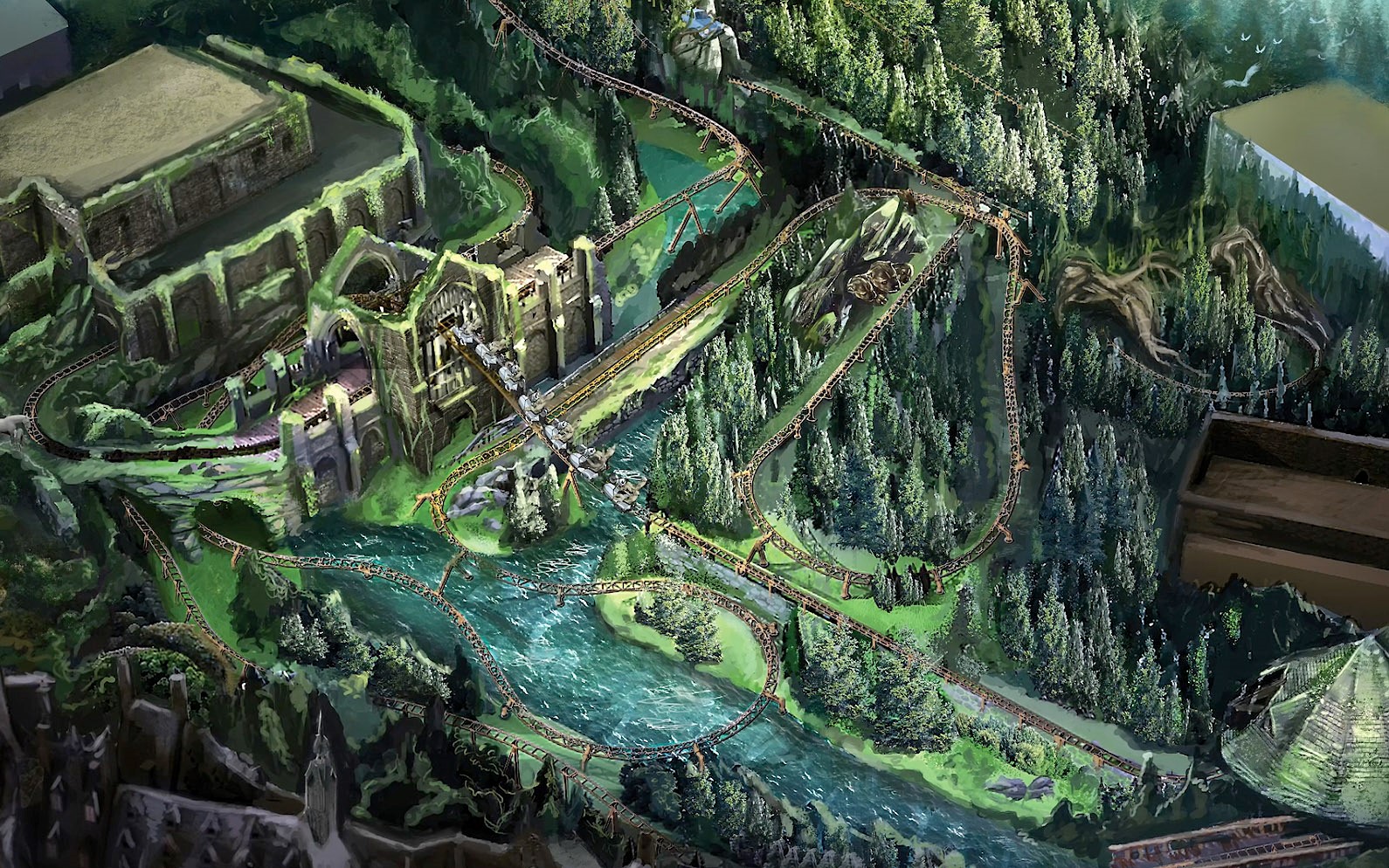 Hagrid's Magical Creatures Motorbike Adventure combines incredible storytelling elements with some special thrills. This coaster reaches 50 miles per hour. However, this does not involve any inversions like some of the other coasters. Still, there is a reverse section, a drop track, and seven launches throughout the ride. Also, some higher-quality animatronics make this one of the best-themed coasters anywhere.
Bonus Attraction: The Bourne Stuntacular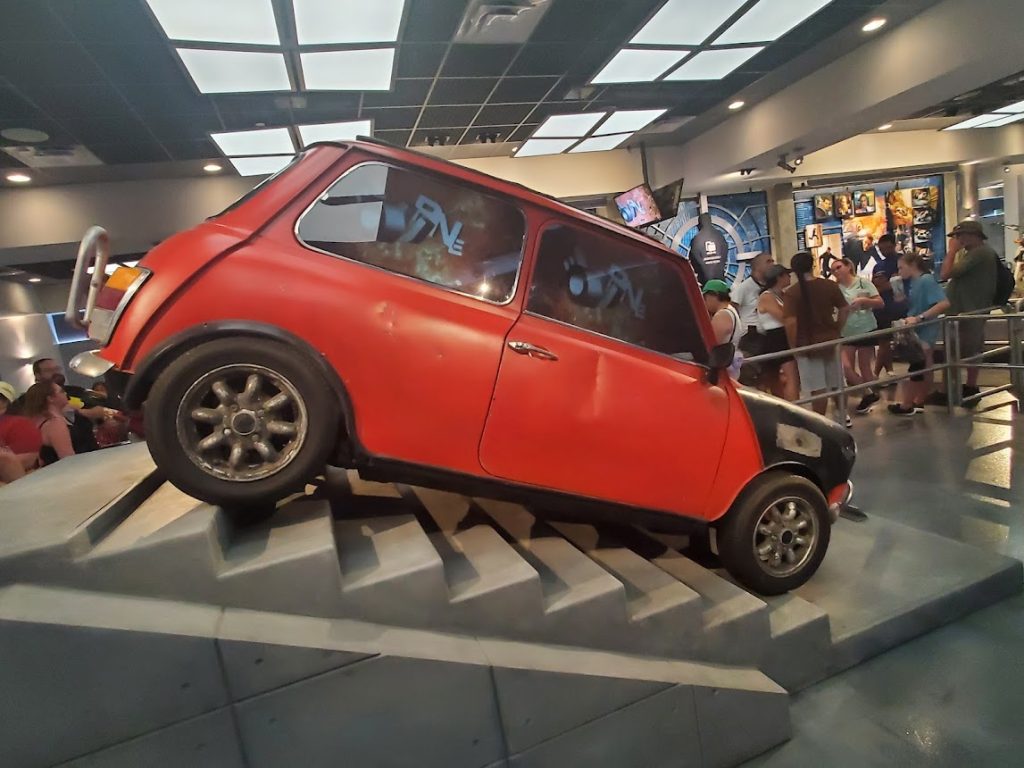 We have one more attraction to discuss, The Bourne Stuntacular. This one is not a ride but a show. Still, you need to experience this on your next visit to Universal Studios Florida. This 20-minute show blends live actors and large set pieces with massive bright screens.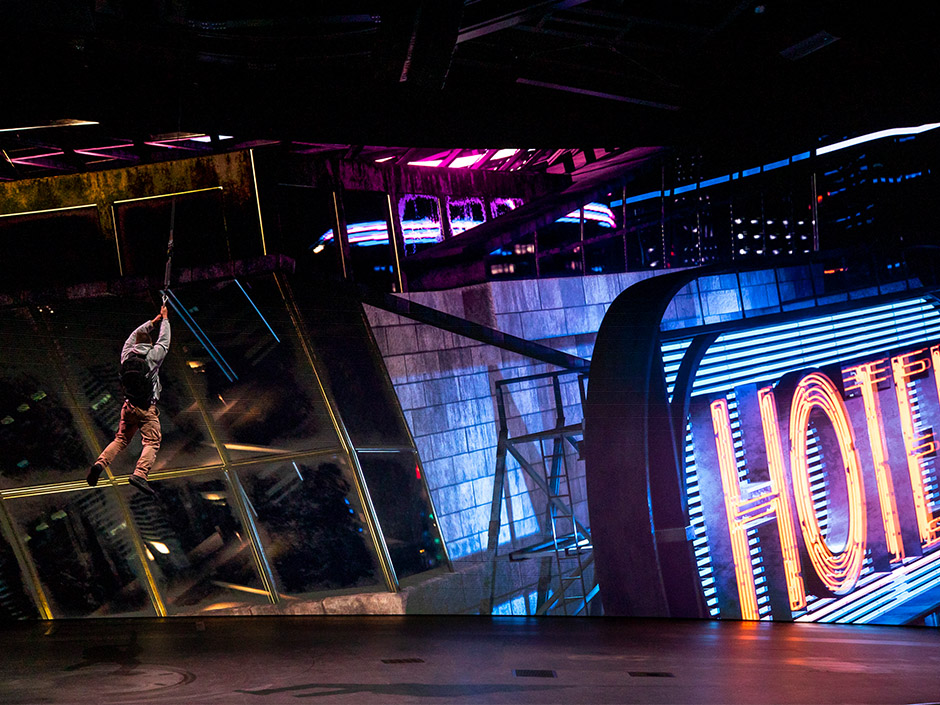 Guests assist the CIA in their hunt for rogue agent Jason Bourne in this thrilling theater show. This stunt show may not be perfect. However, this show takes theme park stunt show to a new level. We do not want to ruin the show. However, in places, you will wonder how they did that.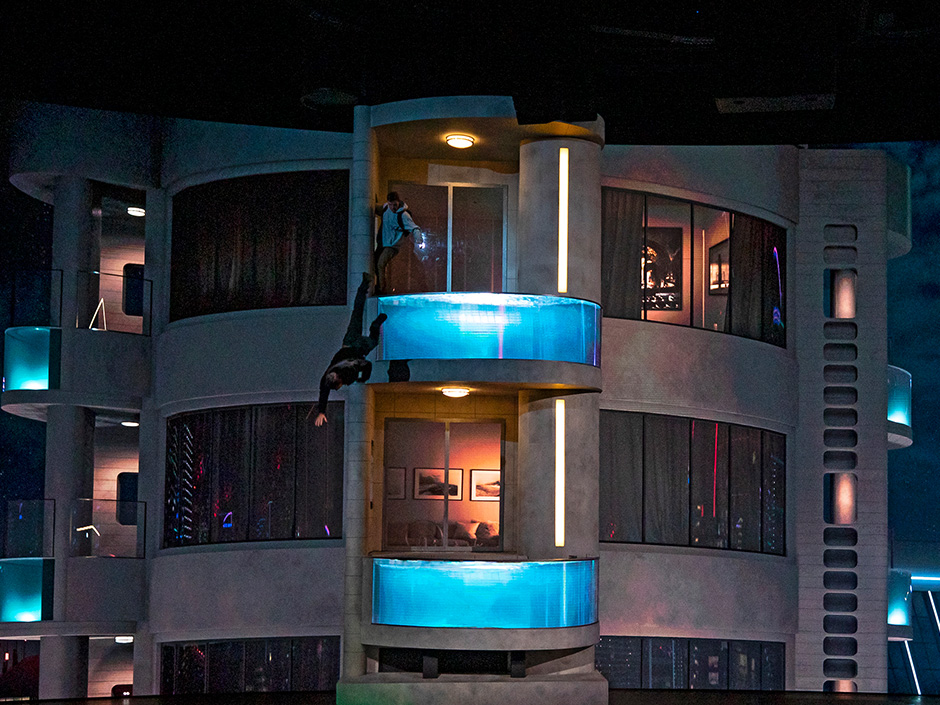 Looking to Plan Your Next Universal Orlando Resort Vacation?
The expert travel advisors at UniversalFamilyVacations.com can help you plan your trip at no cost to you. In addition, you can find some more helpful information about Universal Orlando Resort on our blog. We have placed a few of those articles below. Happy planning!